Varje år så bjuder vi in någon eller några vänner för en bryggning, i år så sammanföll det väl med en BASIC (Beer And Sausage International Club) summit.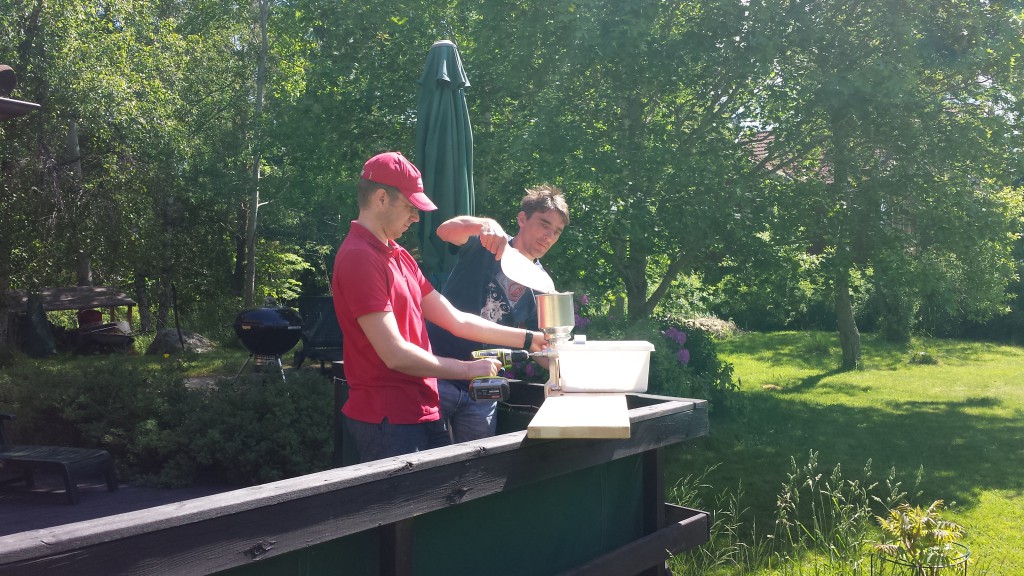 Every year we invite friends to an event we call Hops'an Invitational. This year we could coordinate it with a BASIC (Beer And Sausage International Club) summit. Our friends from Germany (Uli and Georg) was introduced to the noble art of beermaking. Our Spanish member could not join this year, Francesc was missed by all.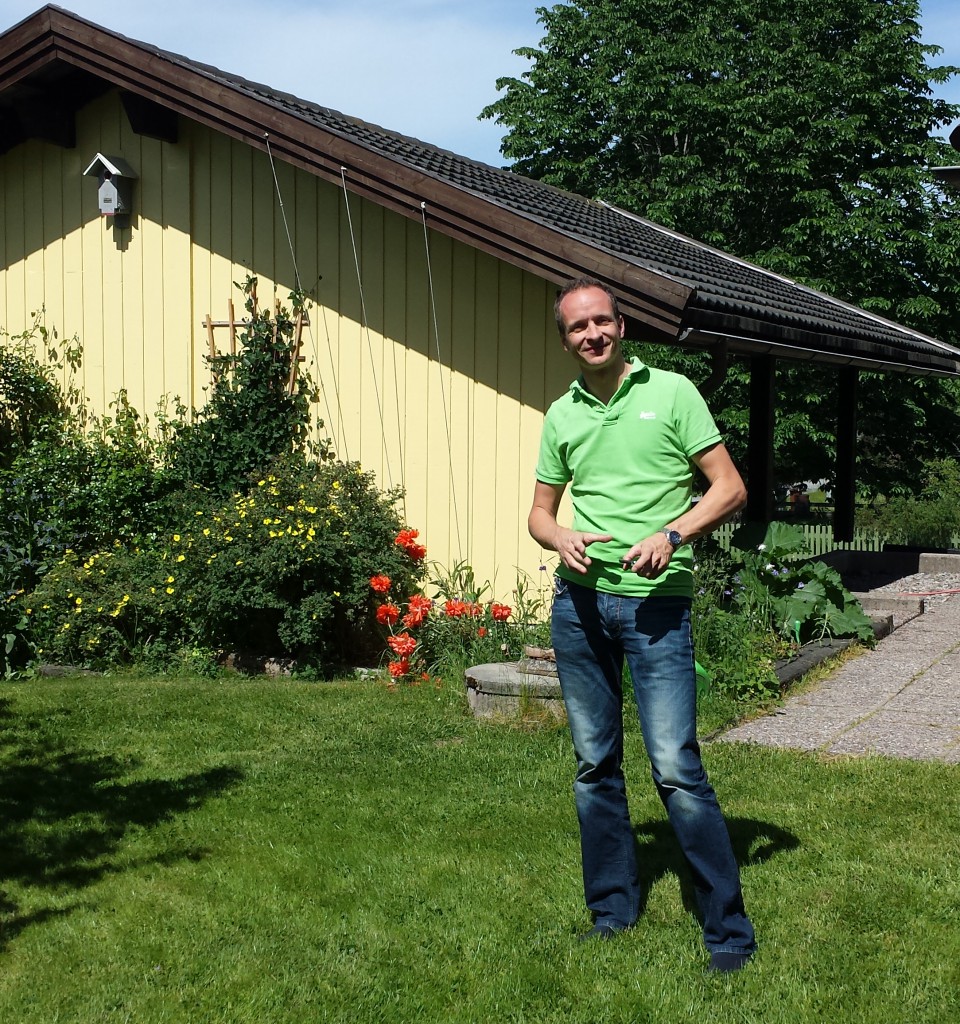 The beer we decided to brew was our Laid Back Lager, it was a fitting choice given our full day in Stockholm city and the steamboat tour the day before.
As we are well aware that a brewing day like this is also a beer drinking event we had stocked up with a massive amount of Swedish craft beer from various Swedish breweries. We introduced our German connoisseurs to beers like Sigtuna Organic, Wisbys Sleepy Bulldog, Nils Oscars God Lager and Mellerud's Pilsner (and of course our house-made specialties). From the general "effect" I think it was to their delight.
But before the beerageddon we managed to get our barely crushed, malt mashed and the boiling started. Hops added at the right timings and equipment cleaned in a timely manner.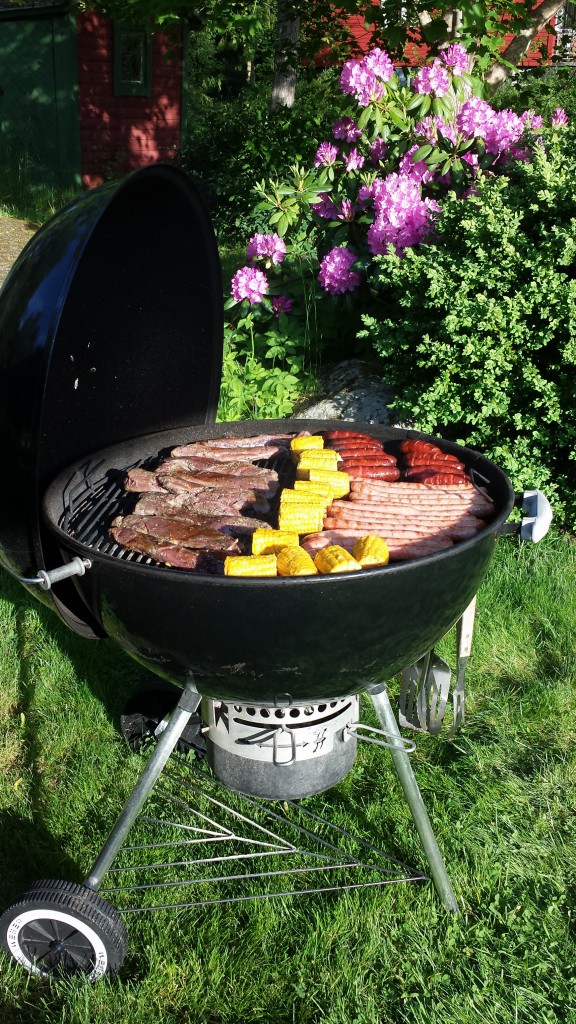 Our guest were good pupils and they soon got the hang of things. Uli was very active in the mashing process and Georg more active in the tasting and measuring guild. As it was a wonderful pre-summer day in Stockholm so everyone could relax in the sun. The only stress was to get the fly-sparge correct. In the end we got a really good brew into the fermentor tanks. OG on the lower side, but not too much.
After a good days deeds the BASIC part kicked in  and the BBQ was filled up with an excellent choice of sausages, baked potatoes corn and an excellent salad design by Mr Führmann. Some extra flank steaks for the hungry one's.
Many good stories were told while the Stockholm night faded into midsummer haze.
The beer flooded and everything was like a picture from an Asterix comic (without the bard).